There are a number of reasons for erecting a personalised gravesite memorial: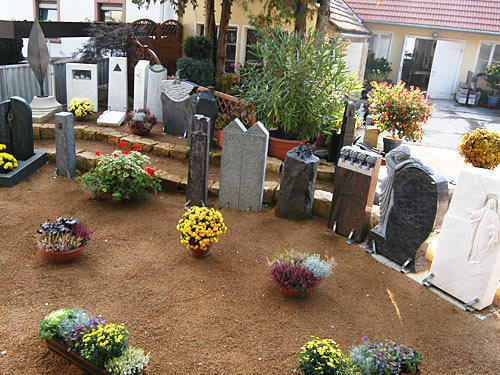 A gravestone is a memorial to and a
token of respect for the deceased

A gravestone is a reminder of past
times shared with the deceased

The deceased's individuality is re-
flected in the design of the memorial

The memorial is a place of solace at
the threshold between life and death

The lettering is a personal signature,
the stone is a testimony to eternity

A gravestone memorial is an invitation
to engage in silent dialogue
In our exhibition you will find many other examples of our memorials, tombstones and cremation headstones. We are happy to advise you on the different options available for an individual gravestone memorial design. Simply call us and schedule an appointment.
Telephone 06190 5959